We are focused on professional tools for comprehensive video analysis,
video enhancement technologies, products and services.

Get your free demo pack of the unique VideoQ Color Bars

The demo pack includes MOV media files in lossless 444 12b HEVC format and VideoQ VQCBA Analyzer reports in machine-readable JSON format.

Contact us: info@videoq.com, and we'll email you the download link.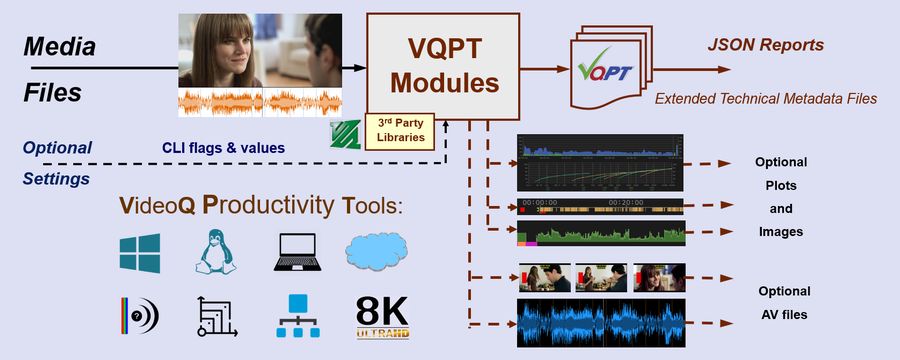 —————————
Critical Picture Quality Technologies for
Broadcast, Consumer Electronics, Transcoding, Video Data Compression,
HDR, WCG, SDR, 8K / 4K / Digital Cinema, HD / SD, CDN, VOD, OTT
We make tools for you to do the best work within the most complicated modern video supply chains and multi-format, multi-resolution HDR / WCG / SDR workflows.

Automatable software for Video Formats Conversion, Video Parameters Normalization, objective Video Processing Chain Integrity & Performance Validation. Hybrid automated workflow means mostly robotic operation with minimal human intervention/supervision.

VideoQ approach combines "classic", "digital" and "cloud" methodologies, sharing same tools and covering various levels of video quality control for video content verification, troubleshouting, benchmarking and optimization.