Dr. Victor Steinberg brings to the VideoQ team many years of experience in the fields of broadcast TV, standards conversion, display processing, de-interlacing, scaling, up- and down-conversion, noise reduction, color correction, AV data analysis, encoding, decoding, transcoding and video data compression.

Victor is a worldwide-recognised expert in TV technology; he was member of national and international committees, received the prestigious USA National Academy of Television Arts & Sciences Emmy Award and UK Queen's Award for Technological Achievement.

Victor invented the industry standard 'Moving Zone Plate' test, published seven books, including the highly acclaimed reference book 'Video Standards: Signals, Formats and Interfaces', wrote multiple articles and holds 49 patents.

In 2005 Victor co-founded VideoQ company and led the team that developed the first version of the VQMA matrix analysis tool. This has since then been extremely successful; taken up by clients such as NASA and Cisco, and is currently on its 4th generation. As of now it supports all formats and frame sizes - from tiny 192x108 up to 8K UHD.

The reference test patterns, that Victor created for the Library of Congress, are used for verification of storage and transcoding workflows since 2013.
In 2014 Victor created the first version of VideoQ Multi-Purpose Chart (VQMPC), which was then used by 1st tier clients, among them Netflix and Olympic Broadcast Services.

With the support of an international group of experts, in 2016 Victor proposed the concept of Unified Reference White. This opened the way to efficient and reliable HDR/SDR display-referred workflows, as opposed to the then dominating concept of scene-referred HDR production.
The URW concept got a great boost when in 2017 ITU released the BT.2111 standard, which sets the same Reference White Levels: 58% for HDR-PQ and 75% for HDR-HLG.

Victor has been the main proponent of Extended Technical Metadata collection from every media asset existing on the planet. For this purpose, during 2015-2020 VideoQ developed a suite of cloud-based modules generating these metadata. The suite was succesfully used by a leading netcasting company. Such data collection systems should become the integral part of global Media Assets Big Data solutions.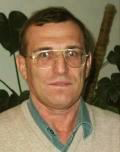 Roderick Snell trained in the BBC and has worked in the broadcast industry for more than 40 years as an author, broadcast engineer, international consultant and manufacturer. He co-founded Snell & Wilcox in 1973 and under his guidance the company became highly respected world supplier of the whole range of innovative image processing products and technologies used by major broadcasters. Work on HDTV was started in 1988 and support for digital cinema in 1999.

Roderick always recognized the importance of video quality control, tests and measurements. He personally supported development of first all-standards Test Signal Generator and "Test Card M", which contributed to successful DTV deployment in Europe, USA and elsewhere.

Roderick is a Visiting Professor at the Business School of the University of Kingston, Surrey; a Fellow of the Royal Television Society and a Life Fellow and Governor of the Society of Motion Picture & Television Engineers (SMPTE). He participates in a number of UK and European industry initiatives. He is member of the Executive Team of the IEE's Multimedia Communications Group and EU's Information Society Technologies Advisory Group.

In 2001 Roderick was presented with the esteemed 'John Tucker International Award for Excellence' at the International Broadcasting Convention (IBC) and in 2002 he delivered the Royal Television Society's prestigious Shoenberg Lecture at BAFTA in commemoration of Sir Isaac Shoenberg the "father of high definition television". In 2006 he was awarded the SMPTE gold medal 'for outstanding achievement'.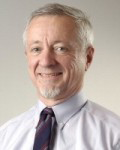 Jay's professional career has spanned over 20 years in different international roles, with a continuing emphasis in engineering innovation, product development and technology business management with a very successful track record in international sales.
Jay Malguitou gained high level international experience from all aspect of technical and commercial innovations and perspectives: as Test and Development Engineer, Technical Sales Manager, Director of Operations and Sales based in Malaysia, a Director of Sales based in Dubai, Technical Sales Director winning many awards namely Emmy award in Technology with the Pre-compression Processing with Snell & Wilcox, and recently an Emmy Award for the Video Computer technology with Teranex. Jay also was part of the team winning a Queen's Award for Export.