Victor Steinberg brings to the VideoQ team more than 35 years experience in the fields of broadcast TV, standards conversion, display processing, de-interlacing, scaling, up- and down-conversion, noise reduction, color correction, composite encoding, decoding, transcoding and video data compression.

Dr. Steinberg is a world-known expert in the TV technology; he was member of national and international committees, received prestigious USA National Academy of Television Arts & Sciences Emmy Award and UK Queen's Award for Technological Achievement.

Victor invented industry standard 'Moving Zone Plate' test, published seven books, including the highly acclaimed reference book 'Video Standards: Signals, Formats and Interfaces', wrote multiple articles and hold 49 patents.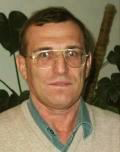 Jay's professional career has spanned over 20 years in different international roles, with a continuing emphasis in engineering innovation, product development and technology business management with a very successful track record in international sales.
Jay Malguitou gained high level international experience from all aspect of technical and commercial innovations and perspectives: as Test and Development Engineer, Technical Sales Manager, Director of Operations and Sales based in Malaysia, a Director of Sales based in Dubai, Technical Sales Director winning many awards namely Emmy award in Technology with the Pre-compression Processing with Snell & Wilcox, and recently an Emmy Award for the Video Computer technology with Teranex. Jay also was part of the team winning a Queen's Award for Export.